Summerlin Property Management
We Can Help Manage Your Summerlin Rental Property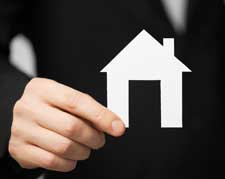 Robinson Realty & Management is a full service property management company, providing professional property management services in metro Summerlin. We specialize in property management in the Summerlin area, and the leasing of residential properties, houses, condos, and apartments.
The Benefits of using Robinson Realty & Management
Stay current on all federal and state property laws to keep you from litigation
Aggressively market your property, 30+ marketing photos and videos (preview our homes via For Rent tab)
Aggressive screening of all tenants (Detailed credit reports, landlord verification, credit reports, employment verification, criminal & eviction background reports,
Annual property inspections with photos - Emailed to Owners
Conveniently collect and disperse fair rental payments by 8th of every month.
Simplify all your property management concerns
Handle all aspects of the eviction process. This includes proper notices prior, during, and legal handling of tenant's personal items if applicable.
Compensation and Expenses:
Set-Up Fee/Advertising

Set Up Fee = $0!
Advertising Includes:

Interior/Exterior Property Marketing Photos - 35+
Property analysis prior to marketing, and on all lease renewals – To ensure you are getting top dollar!
Installation of electronic lock box for tracking purposes
Weekly showing reports emailed during ALL marketing periods
Installation of rental sign (Where allowed by Associations)
Listing ads on MLS and 100+ rental websites
Rental comparable will be provided to determine the list price of your home, and you decide what price you want us to charge.

Management Services

The greater of 8-10% of gross rent receipts OR minimum monthly commission of $75.00 (Property and length of management contract are taken into account)
For multi-unit clients, please contact our office for discounted rates
Management Fee is only charged when rent is received
RRM will pay all contractor invoices, utilities, property taxes, HOA, pool and landscape maintenance. Unless otherwise specified. Owner will receive emailed copies of all contractor payments monthly monthly along with all items being uploaded to Owner portal for future reference.
RRM has a 24/7 answering service to handle all emergency calls 365 days a year
Handle all HOA (Home Owner Association) violations, including board meetings for past violations
Full accounting service, annual 1099 along with detailed annual expense report. This includes all international tax/1042 filings

Leasing Fee

Leasing Fee is a one time charge and is charged when a tenant is secured
Fee can vary between $200.00 and $300.00, depending on property
RRM to handle 100% of the tenant screening process
Includes 100-200 move in photos/inspection prior to occupancy
Set up all account information including all accounting, ach, etc.
Set up Owner Portal access

Lease Renewals

Lease Renewal Fee is charged only when a tenant renews their lease
Complete market/tenant analysis done by Broker/Manager done prior to determining renewal price and terms
Upon Lease renewal a new property inspection will be completed. Inspection included new photos for the owner
Fee can vary between $200.00 and $300.00 (reduced with multiple properties or 2 years+ management agreements)
Copies of Executed Documents emailed and uploaded to Owners portal

Referral Commission - Paid to procuring Realtor who brings qualified applicant

$300 - $500 depending on the property. For high end rentals, market analysis provided to Owner for increased commission if necessary
Commission is paid to the Realtor who referred the accepted applicant.

Initial Deposit and Reserves

Reserves amount for most properties is $300, less if Owner has multiple properties
Reserves are started and deducted from tenant's 1st month's rent
Reserves are enabled for broker to pay obligations of the owner between rent payments, including recurring charges (HOA assessments, taxes, insurance, etc)

Example of Expenses

Nothing due at time of signing, you will only be charged once the property is rented.

Qualified tenant accepted:

$1500.00 1st Month's Rent received
$200.00 Leasing Fee
$150.00 Management Fee (10% of Rent)
300.00 Referral Commission
300.00 Reserves in Owners

Account-owner's1st wire/ check to be roughly $550.00
Summerlin Home Virtual Tours
Testimonials
"I have leased a condo from Robinson Realty for the last 3 years, and after reading the reviews on this page I was worried about getting my deposit back. To anyone reading this my experience was great. Cheri Camarena who assisted me in the move out process guided me through the process with ease. She sent me a list of all the things I needed to do, she always answered all my questions and emails in a timely fashion. I received my full deposit and a pro-rated rent reimbursement, plus got it back in two and a half weeks!! If you do what the list requires you'll have no problem. Also the tenant portal was a great feature of the company, so easy to use, never have to go any where to pay rent. Another feature is the service request, have a problem with the property go to the portal and they will be contacting you with in days. They always had everything fixed within a week. Thanks to Cheri and all the staff at Robinson Realty!!!!"
- Denise B.
Frequently Asked Questions
Management Agreement
Owner employs broker as the sole exclusive agent of the Owner to manage the property upon terms and conditions provided.
Term shall be for an initial period of 1 year
Agreement automatically extends 1 month past the expiration lease agreement
Summerlin Area Information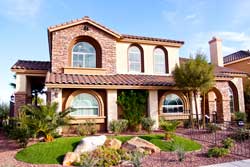 Summerlin is an affluent master-planned community in the Las Vegas Valley of Nevada. It lies at the edge of the Spring Mountains and Red Rock Canyon, on the western periphery of Las Vegas, Nevada in unincorporated Clark County. The community occupies 22,500 acres[1] and includes a variety of land uses, including: residential, commercial, recreational, educational, medical, open space, and cultural. At the 2010 census, Summerlin's population was nearly 100,000, having risen from 59,000 in 2000.
With an average annual household income of $139,061, Summerlin is among the most affluent communities in Nevada. In 2014, Summerlin was named one of the "Best Places to Live in America" by Money.
Summerlin was named after Jean Amelia Summerlin, the mother of Howard R. Hughes Sr. The name "Summerlin" is often used to refer to the adjacent community of Summerlin South as well. Source From Wikipedia
Areas We Serve