When you purchased your first rental property in Las Vegas, you probably had big dreams of all the revenue you would be generating. After all, an investment property is a great way to supplement or even replace your entire annual income. However, owning a property in Las Vegas isn't always easy.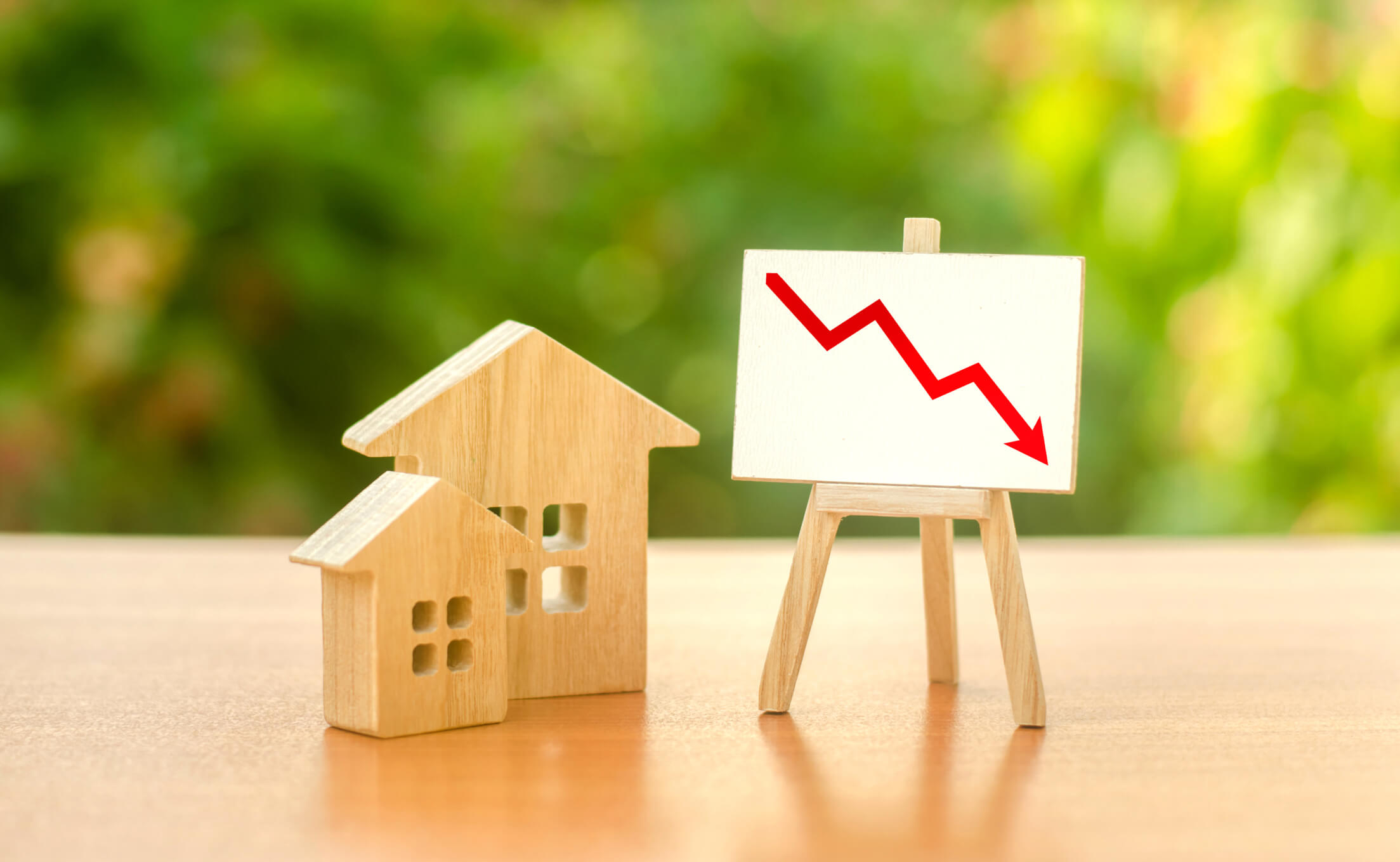 There are lots of things to do as a self-managing rental property owner. From tenant screening to rent collection, and property inspections to maintenance and repairs, it can be overwhelming. And to make matters worse, you may not be generating the profits you expected from the start.
If you own a rental property and are wondering why you aren't making the money you thought you would, keep reading. Today we've got the top 8 reasons you're killing your profits and ways to help you generate the revenue you want and deserve.


Reasons Your Property in Las Vegas Isn't Generating a Profit


1. Failing to Crunch the Numbers
It's easy to get excited when you set out to buy a rental property. However, failing to crunch the numbers before you buy can dig deep into your annual profits.
It's important to analyze your budget before you start looking for an investment property. This way, you prevent getting tied up in the emotional part of buying a rental and overspending.
In addition, you have to look at the cost of things like:
Monthly mortgage rate
HOA fees
Expected maintenance and repair costs
Insurance premiums
Property taxes
Unit turnover costs
Property management fees
If you don't have a solid budget in place before you invest in a rental, you could find generating a profit nearly impossible to do.
2. Choosing a Bad Location
There's a reason why you will hear that it's all about "location, location, location" when it comes to investing in a Las Vegas rental property. After all, the location of your rental is the home of your tenants.
If it's in a terrible place that's not appealing, your tenants are not likely to pay premium rent rates or want to stay for long.
Here are some of the things to look for when it comes to a rental property's location:
Neighborhood desirability
Nearby school quality
Crime rates
Traffic and neighborhood noise
Nearby construction sites
Local restaurants, shopping, and entertainment
Condition of neighboring properties
Nearly half of all renters prefer to live in a suburban area. Taking this, as well as the other factors mentioned above into consideration before buying will help you generate the maximum profit possible.
3. High Tenant Turnover
Of course, all landlords are going to have tenant turnover. There's no sense thinking that you will have one tenant for the rest of time leasing your property in Las Vegas. However, not factoring in the cost of tenant turnovers while investing in a rental property can wreak havoc on your bottom line.
When it comes to placing a new tenant in your rental you have to spend some money. In fact, most business owners will tell you that you have to spend money to make money. But if you're spending money on vacancy ads, tenant screening, lease drafting, property maintenance, the mortgage and utilities, and more, you stand to lose a lot of money. This is especially true if your property is vacant more often than it should be.
To avoid having to front the costs of placing a new tenant more than you'd like, consider doing the following:
Using an experienced Las Vegas property management company to find high-quality tenants
Understand the state of the rental market so you don't overcharge and force tenants out
Work on providing stellar customer service so your tenants are satisfied and want to stay
Consider rewarding long-term tenants for being great, so they'll want to renew again
Offer lease renewals up to 60 days before the end of the lease term so tenants can make an informed decision about their renewal
In the end, the key to avoiding excessive vacancy costs is to maintain good relationships with your tenants. When you do this, they'll be more likely to pay premium rent rates and stay long-term, both of which will net you a higher annual profit.
4. Ignoring the Maintenance and Repair Issues
One of the biggest gripes tenants have about landlords deals with maintenance and repair requests.
Tenants are looking for an easy way to submit maintenance and repair requests. They want contractors or maintenance crews to be timely, professional, and friendly.
In addition, tenants want to make sure they are informed by the property manager when it comes to scheduling and completing the work. When these things don't happen, tenants get upset. This can lead to a vacancy at the end of the lease term, which will in turn cost you money.
Another problem with maintenance and repairs that can eat into your profit is when you fail to handle minor repairs that later become major. While it may seem like you're saving money by letting small things slide, the truth is, you'll have to shell out even more cash later on if you don't take care of the problems right away.
5. Making it Hard to Pay Rent
56.9% of renters claim that being able to pay rent online is a high priority for them when it comes to the type of technologies being offered by their landlord or property manager.
If your tenants don't pay rent, for whatever reason, you don't get paid. This of course is one of the best ways to lose money.
If you want to help your tenants pay on time every month, make it easy for them to pay their rent. While there are many options to choose from such as cash, checks, or money orders, the favored way to collect rent is online.
Accepting online rent payments is convenient for tenants. Your tenants can pay their rent any time of day and will be automatically and instantly notified their payment went through. It will also ensure you actually get paid. Never again worry about a bounced or lost check and risk losing money or having to deal with an eviction. Instead, make things easier on your tenants and collect the rent online.
6. Not Properly Screening Tenants
If you find yourself with an extended rental property vacancy that is costing you money, you might be tempted to skip tenant screening altogether in an effort to place a paying tenant in your Las Vegas property. That said, not properly screening tenants is one of the biggest mistakes you can make.
Thorough tenant screening has many benefits:
Helps you find reliable tenants that can pay rent on time
Ensures your tenants are law-abiding citizens that won't damage your property
Makes sure you don't violate any Fair Housing or discrimination laws
Can help prevent costly eviction proceedings in the future
If you thoroughly screen every potential tenant that shows interest in your property, you'll find yourself with the highest quality tenants possible. This means more long-term revenue for you.
7. Not Collecting a Security Deposit
Collecting a security deposit from every tenant is something all landlords should do. It helps offset the cost of cleaning, property damage, or unpaid rent at the end of a lease term. Plus, it gives your tenants the impression that you are running a business and care what they do while leasing from you.
Just make sure you follow the local rules and regulations regarding security deposits. Every state has its own laws centering around how much you can collect and under what circumstances. Plus, the law dictates what the security deposit can be used for. If you want to avoid digging into your profit big time, you'll make sure to follow the rules when it comes to your security deposits. Otherwise, you might find yourself in court.
8. Making Upgrades That Don't Add Value
Another big mistake many landlords make is upgrading their property in all the wrong ways. While it's important to keep your property modernized and looking great, there's no sense in spending money on upgrades that don't benefit your tenants.
For example, the kitchen and bathrooms are expensive to renovate. However, tenants spend a lot of time in both room types and are always on the lookout for renovations in those rooms. On the other hand, a custom pool in the backyard of a single-family home may not yield the ROI you expect unless you keep the property for a long time. Even then, the upkeep of a pool can become very costly and is not always an amenity tenants are willing to pay premium rent rates for.
Final Thoughts
Are you in need of a results-oriented property manager in Las Vegas? If so, contact us today and see how we can help you get the highest ROI on your investment property.
At Robinson Realty & Management, we are committed to providing you full-service property management services at an affordable price. With years of experience in Las Vegas real estate, we know what it takes to generate a profit and keep tenant satisfaction high.
From aggressive tenant screening to annual property inspections, and convenient rent collection to full accounting services, you'll never have to worry about how your money is being put to work for you. So, take a load off and let us handle the day-to-day operations of your rental property while you enjoy the profits.