Protecting your Las Vegas investment property and your bottom line should always be your goal as a landlord. This is why it's always recommended you collect a security deposit and first month's rent from tenants before they move in.
But should you be collecting last month's rent too?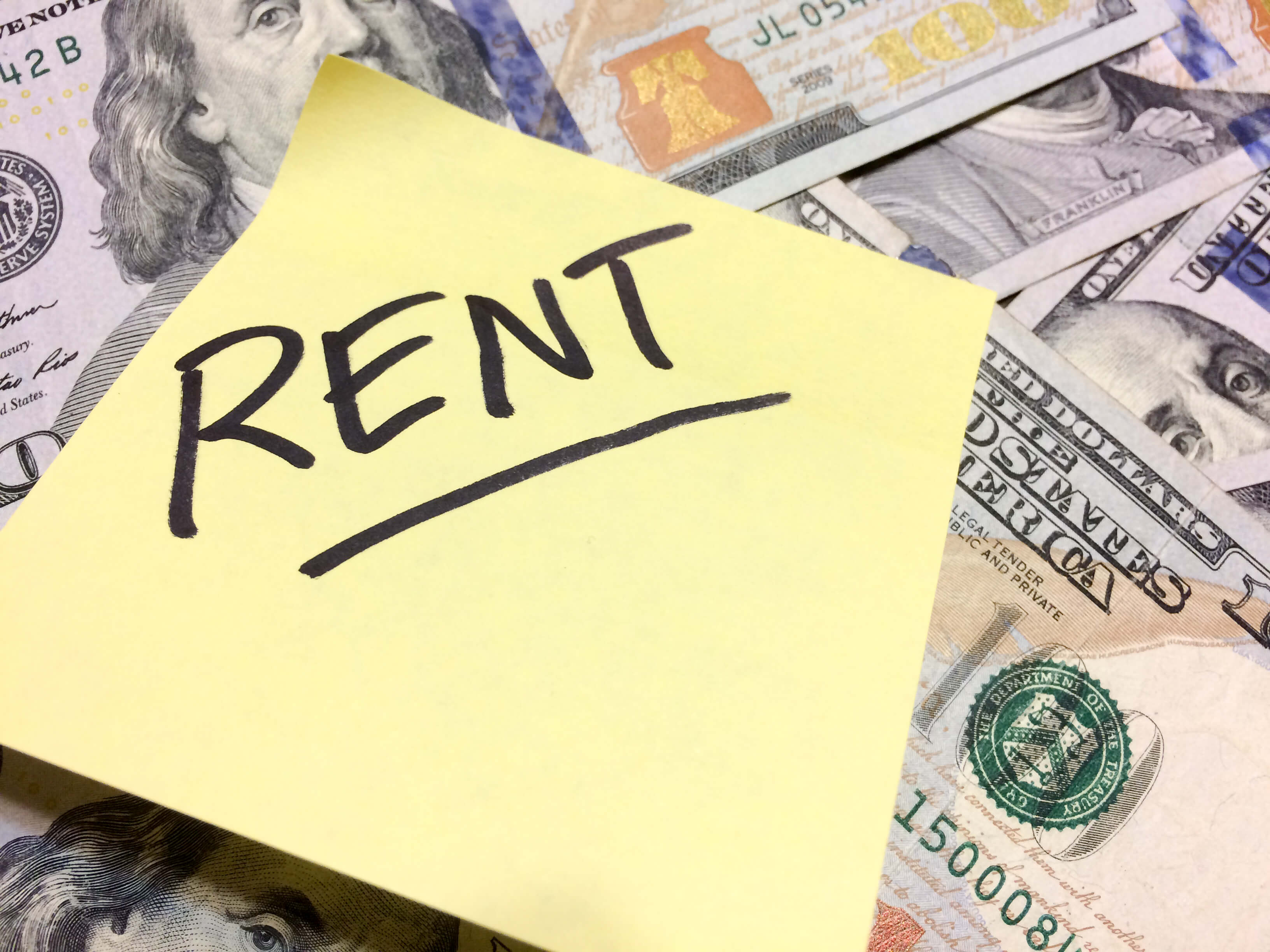 Collecting a lot of money upfront from your tenants is a great way to ensure you won't get hit with financial problems later. But sometimes, collecting that much money turns away even the best of tenants. Find out today whether you should collect last month's rent before your tenants move in, so you can make an informed decision.
What is Last Month's Rent?
Last month's rent is the money you collect from your tenants before move-in that will cover the last month of rent dues at the end of the lease term. It is equal to exactly one month's worth of rent. It is an agreed-upon sum and the amount and collection of it are documented in the signed lease agreement.
When your tenants pay you last month's rent at the time of move-in, they will not be required to pay their last month's rent payment when the tenancy is up. If by chance you want them to renew their lease, this money will carry over into the new term.
As a new real estate investor, it's a good idea to know the differences between last month's rent and these common rental property terms:
Security Deposit: a sum of money ranging from one to three months' worth of rent dues. This money protects you in the case of a breach of the lease agreement, excessive cleaning costs, or property damage. It can also offset the costs accrued when a tenant fails to pay their rent.
First Month's Rent: a sum of money equal to one months' worth of rent dues. It covers the first month of rent. It also helps you financially should your tenants break the lease early on without notice.
Pros of Collecting Last Month's Rent
Collecting a security deposit and first and last month's rent when a tenant moves in is a good idea for several reasons.
1. Higher Quality Tenants
There's no doubt you want the highest quality tenants in your newly acquired Las Vegas rental. But when you're self-managing your property, it can be tough to know just how to get a good tenant.
One of the best ways to vet higher quality tenants is to require a lot of money at the time of move-in. After all, any tenant you place in your rental must be able to pay the rent each month. By asking for a security deposit, first month's rent, and last month's rent, you know firsthand whether the tenant has enough income to cover the costs of renting from you.
Not to mention, you easily weed out those that cannot afford to lease from you by asking for a lot in the beginning. This leads to more qualified people wanting to lease your Vegas property and less risk for you in the long run.
2. More Financial Protection
Owning a rental property is the same as owning a business. You have money to make and risk losing out on profits if something goes wrong.
Though you'll never knowingly place a problem tenant in your rental, the truth is, things happen. And if you're not careful, you could end up with a hefty bill or a huge loss on your hands.
Preventing non-payment of rent, an abandoned rental, or property damage is not something you can always do. However, collecting last month's rent in addition to the other money you collect at move-in will keep you afloat should your tenant not pay rent or cause some damage. If anything, it will put you ahead enough to offset the costs of having to unexpectedly place a new tenant in your rental.
Need to evict a tenant? This will cause a kink in your positive cash flow. Even with Las Vegas property management services like a 12-month tenant guarantee in place, having that last month's rent on hand helps.
3. Added Cash Flow
One of the most common things new real estate investors see at the end of a lease term is tenants trying to use their security deposit to pay for their last month of rent. This is not allowed, but tenants try anyway.
If your tenant tries to bail on their last month of rent and make you use the security deposit, you're going to have to take them to court. This is a time-consuming and costly hassle that no one wants to deal with. No to mention, you're missing out on money until the dispute is settled.
To prevent a landlord-tenant dispute and a financial setback, collect both a security deposit and last month's rent. Your tenant will not be able to manipulate their way out of paying you when you do this.
Cons of Collecting Last Month's Rent
Like most things in life, there are some disadvantages to collecting last month's rent from your tenants when they move into your rental unit.
1. Interest Accrual
When it comes to security deposits in Nevada, landlords are not required to store the money in an interest-bearing account. They are also not required to pay interest on the deposit. That said, the law is unclear about interest accrual on last month's rent collections.
Because of this, it's best to avoid collecting last month's rent from your tenants if you don't want to deal with added interest costs. Better yet, get in touch with your local Las Vegas management company. They will know all the rules and regulations regarding last month's rent, so you can make an informed decision and prevent overspending.
2. Shrinking Tenant Pool
Sure, asking for a security deposit and first and last month's rent helps the tenant vetting process. However, if you ask for too much money upfront, you could unintentionally shrink your tenant pool and limit yourself. When this happens, you could find yourself with an extended vacancy and no positive cash flow for some time.
It's likely your competition knows how much money you're asking tenants to pay at move-in. If they find out you're asking for a lot of money, they might up the ante and charge less for a similar property, essentially taking business away from you.
The cost of a vacancy might not be worth it to you in the end. If you're using an experienced Las Vegas property management company to thoroughly screen your tenants, you can bet you'll have high-quality tenants in your rental. In this case, getting a high-quality tenant that doesn't pay for all of those deposits at the start of their lease term may be worth the financial risks.
3. Use of Last Month's Rent is Limited
If you collect last month's rent from your tenants, you can only use it for last month's rent. In other words, you cannot use it for things such as:
Pet-related damages
Damage to your rental property
Late rent or other fees
Missing utility payments
Any rent owed to you that is not the last month's rent
If you try to use last month's rent for something else, you could find yourself on the wrong side of a court battle. This is why we always recommend real estate investors collect both a security deposit and other fees.
4. Increasing the Rent Is a Challenge
You or your property manager might determine that rent increases are a good idea based on the status of the housing market. So, when a tenant is asked to renew for another lease term, you could start earning more money, which is never a bad thing.
The problem is, when you collect last month's rent, unless your tenant agrees to pay you more (not likely), you will not have a full month's rent at the end of the second lease term. Remember, when you collect last month's rent at move-in, it carries over into the next lease term. Though the loss is probably minimal – a loss in money is still a loss.
Final Thoughts
In the end, deciding whether to collect last month's rent or not is a personal one. That said, if you use a good property management company in Las Vegas to help, the final decision might not be so difficult.
Are you ready to have your rental property managed by the leading property management company in the Las Vegas rental market? Then contact us today and see how we can help.
At Robinson Realty & Management, we take property management to the next level by providing a full platform of services designed to fit your every need. Our professional property managers can handle all types of property, from houses to condos to apartments. And thanks to our affordable prices and stellar customer support, we're confident you'll trust us to manage your Las Vegas rental unit for you without a stress in the world, whether you decide to collect last month's rent or not.